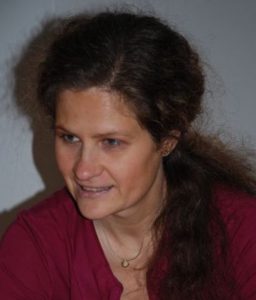 My first State training at the Fachakademie für Sozialpädagogik (Germany) was aimed in inclusive pedagogy in various fields. I hold the diploma of the Association Montessori International (Amsterdam) with inclusive pedagogy for the age of 3 to 6 years. My further education took place in Germany, India and USA. I took 9 summer classes with Rebeca Wild and spent many weeks in Budapest for workshops at the International Pikler Institut.
1997 to 2002 I trained in Essentieller Gestaltarbeit with Katharina Martin (Freiburg) fort and had Gunhild Lorenzen (Brussels) from 1999 to 2001 as my personal therapist.
Since 2017 I am studying early childhood which will finish with the bachelor this summer.
For my inner growth I have professional counselling, pracitise Sensory, play the violin, dance and practice yoga.
Member of
WEGE e.V.
Association Montessori International
Deutsche Montessori Gesellschaft
Association Pikler International
Deutscher Berufsverband für Kindheitspädagogik
Bundesnetzwerk Fortbildung und Beratung in der Frühpädagogik e.V.